Water for Free Launching Ceremony
---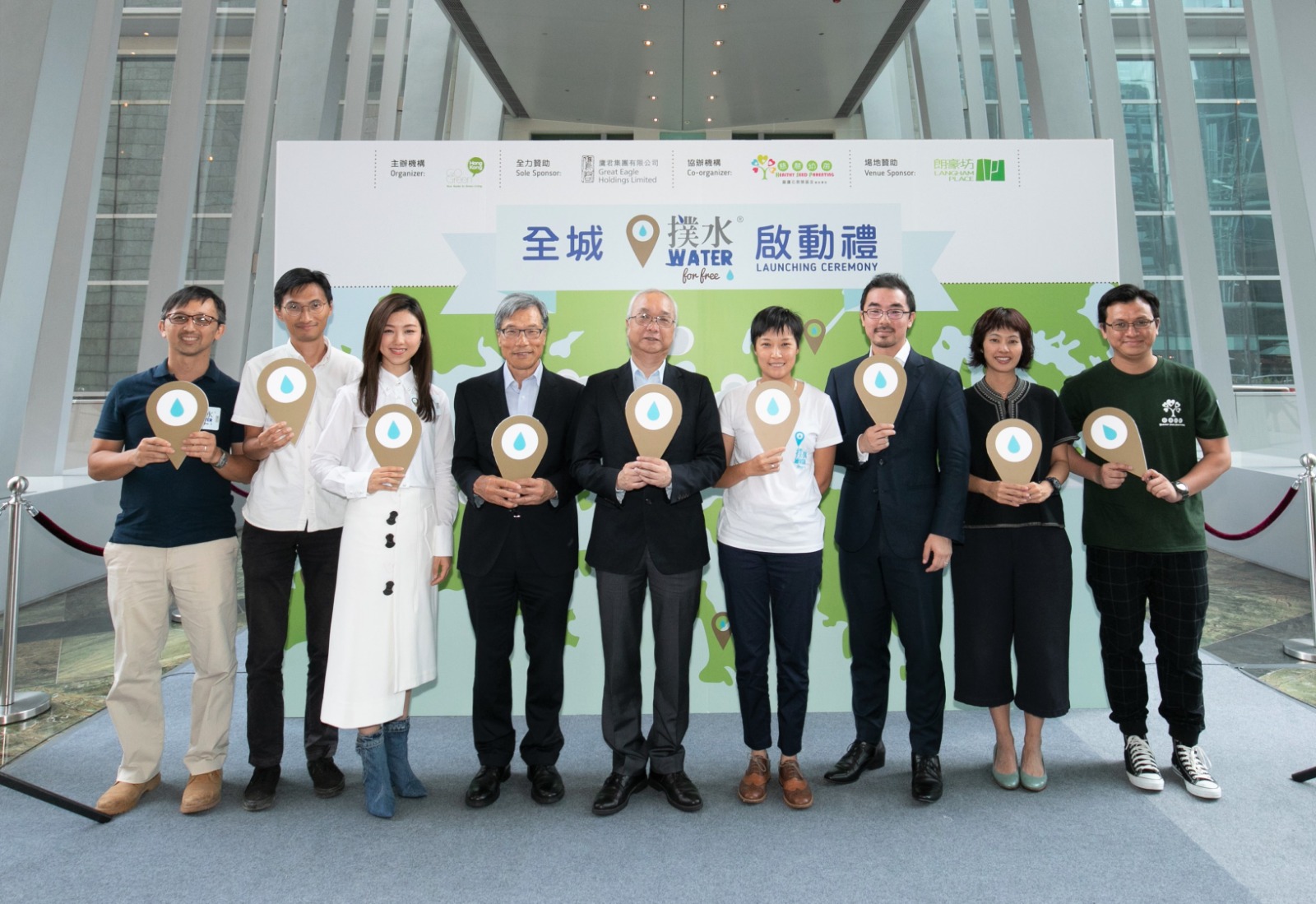 Solely sponsored by the Great Eagle Group, organized by Go Green Hong Kong and co-organized by Healthy Seed, the "Water for Free Launching Ceremony" was successfully held at Langham Place on 27 September, 2018.
With Mr Tse Chin Wan, BBS, JP, Under Secretary for the Environment as Guest of Honor, the Launching Ceremony was officiated by Hon Chu Hoi Dick, Member of the Panel on Environmental Affairs, Legislative Council; Ms Michelle Au, Political Assistant of Environment Bureau; Mr TK Kan, Executive Director cum General Manager of the Great Eagle Group; Mr Alex Lo, Executive Director of the Great Eagle Group; Ms Cherry Ngan, artiste; Mr Fai Hui, Chairman of Go Green Hong Kong; Ms Rachel Pang, Founder of Go Green Hong Kong; and Mr Andy Chong, Senior Program Manager of Healthy Seed; and various government officials, district council members, green groups, NGOs, representatives of business sector, schools and FPTAs supported the Launching Ceremony.
To promote the concepts of "Bring Your Own Bottle" and refilling from water dispensers, in the hope of replacing disposable bottled water, Go Green Hong Kong, launched the "Water for Free" campaign in 2011. In 2018, Great Eagle Group sponsored Go Green Hong Kong for the first time to enable it to work with Healthy Seed joining the "Water for Free" campaign to install water dispensers in Hong Kong, offering free, clean and safe drinking water. In addition, educational talks are being organized in kindergartens, primary schools and community centers, etc to raise public awareness on environmental protection. To maximize the impact of the campaign, Great Eagle Group will arrange for exhibitions on water resources to be held at its properties and invite universities to host the exhibitions on their campus.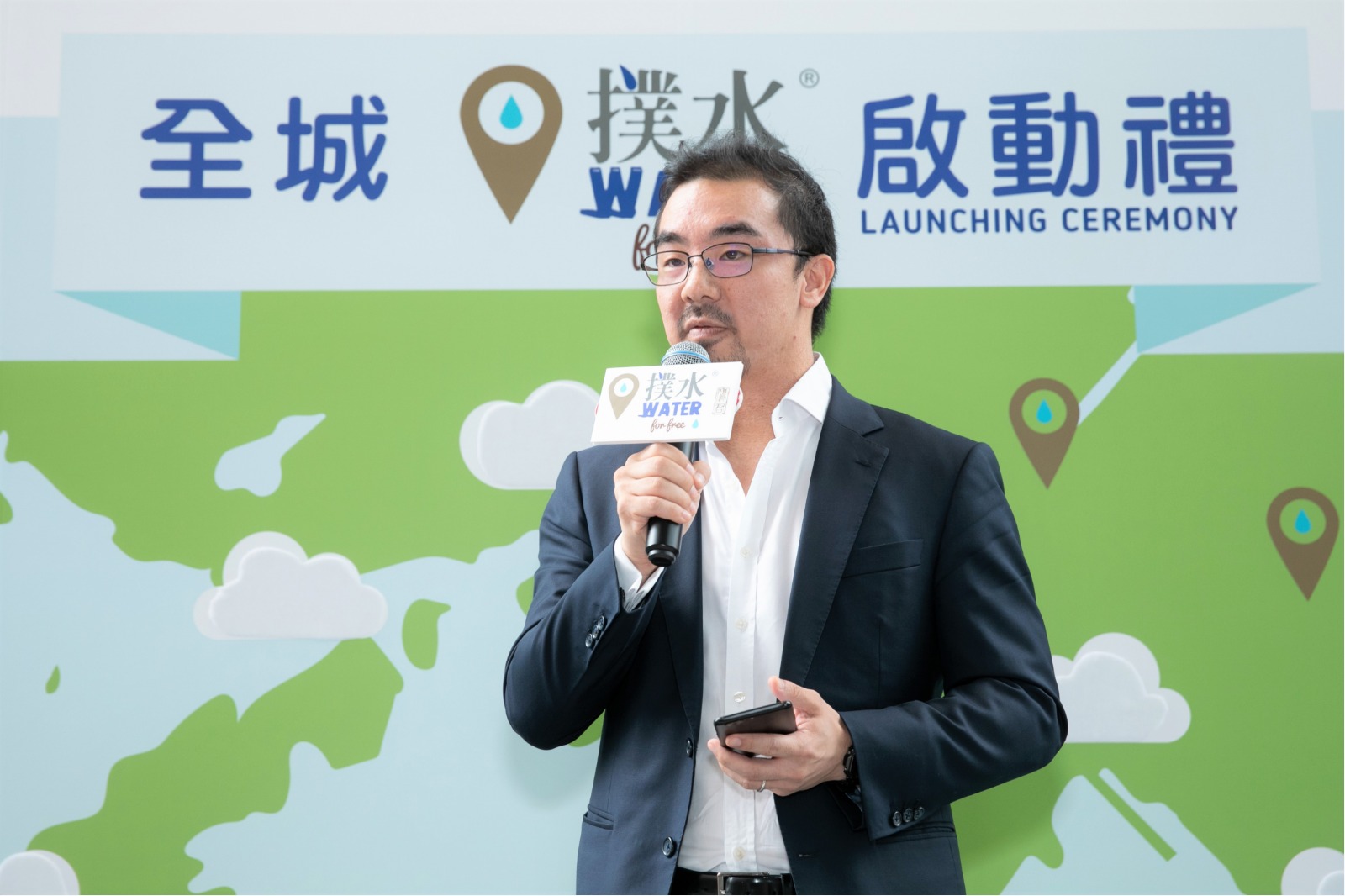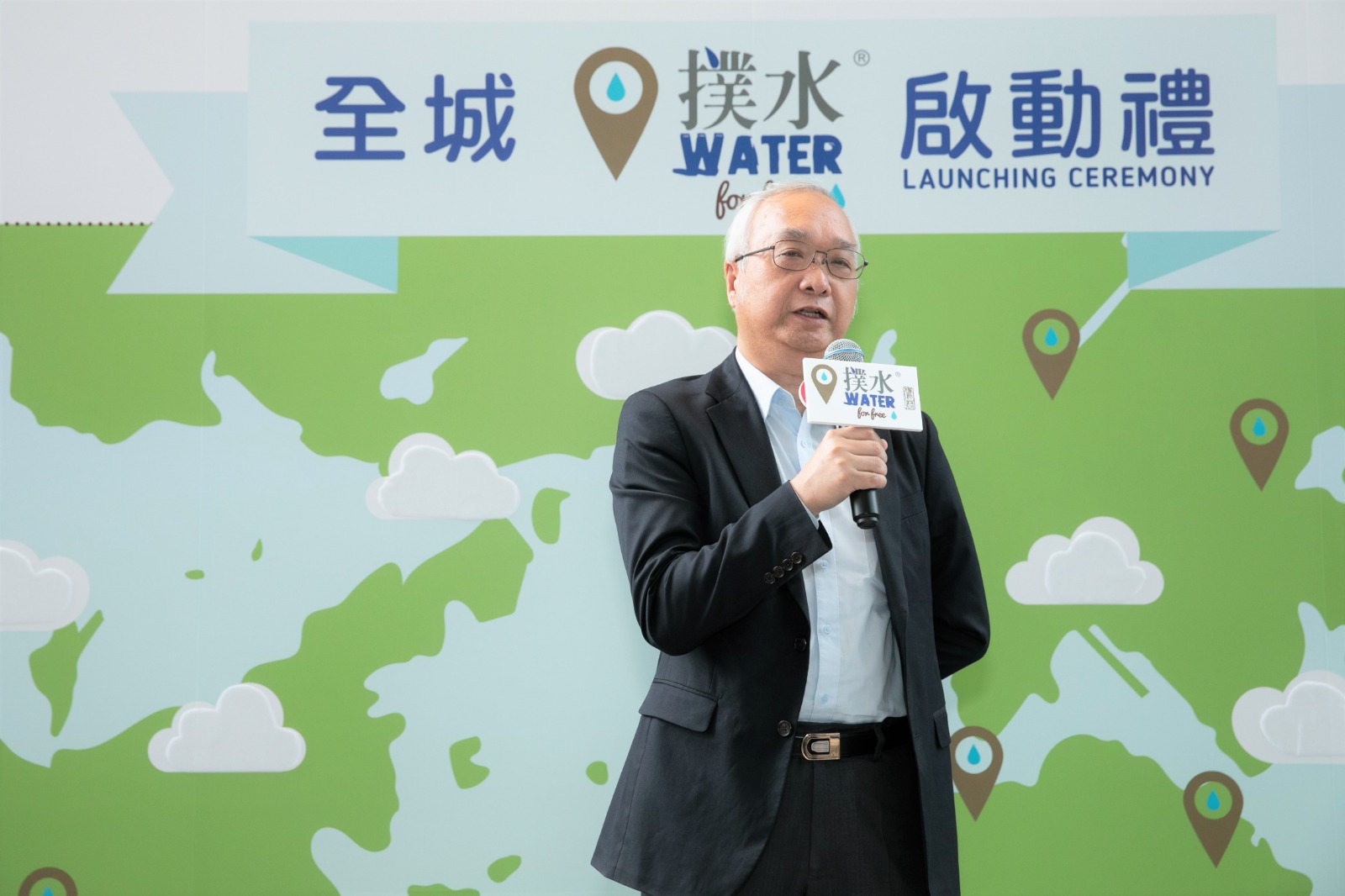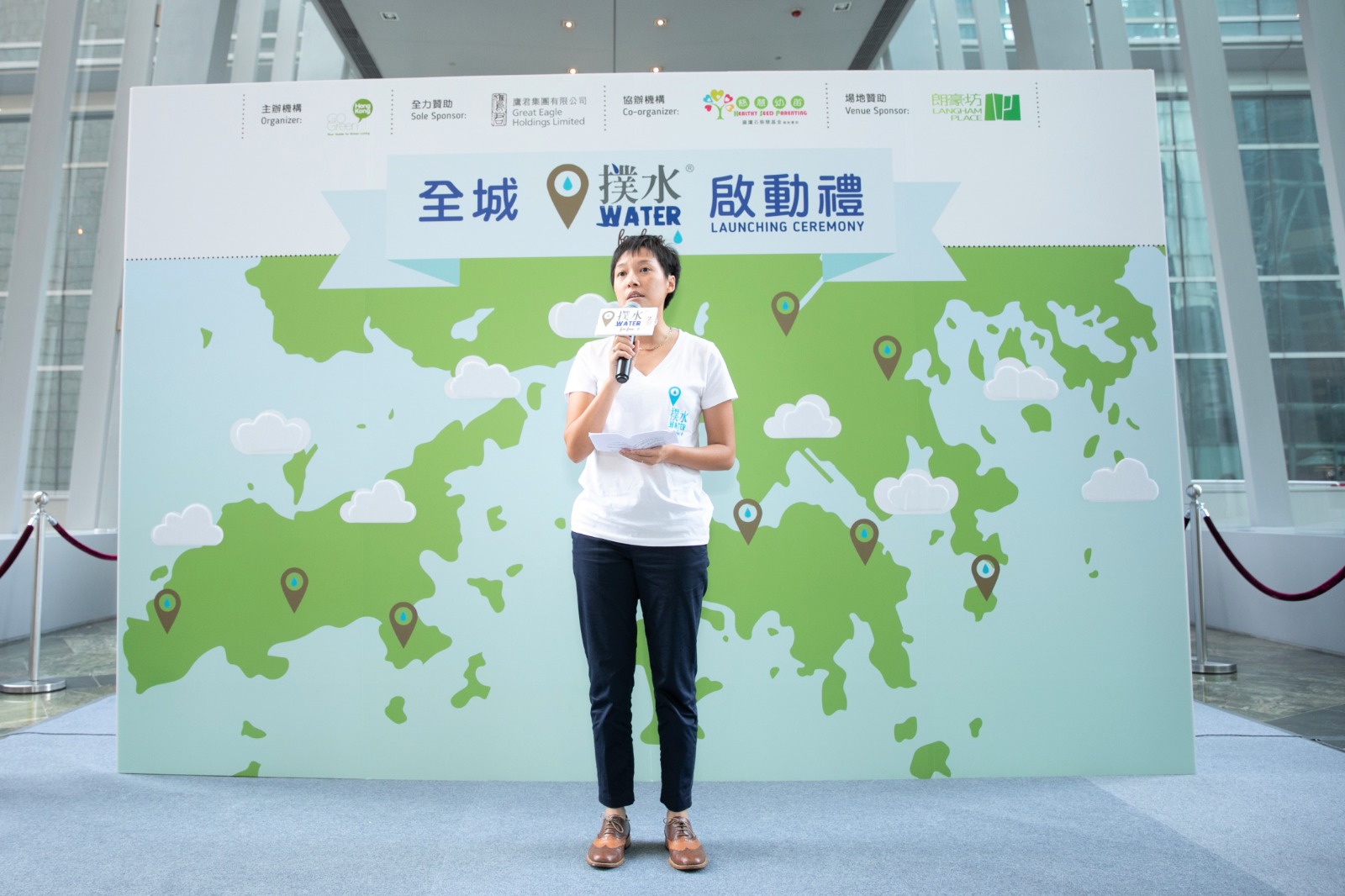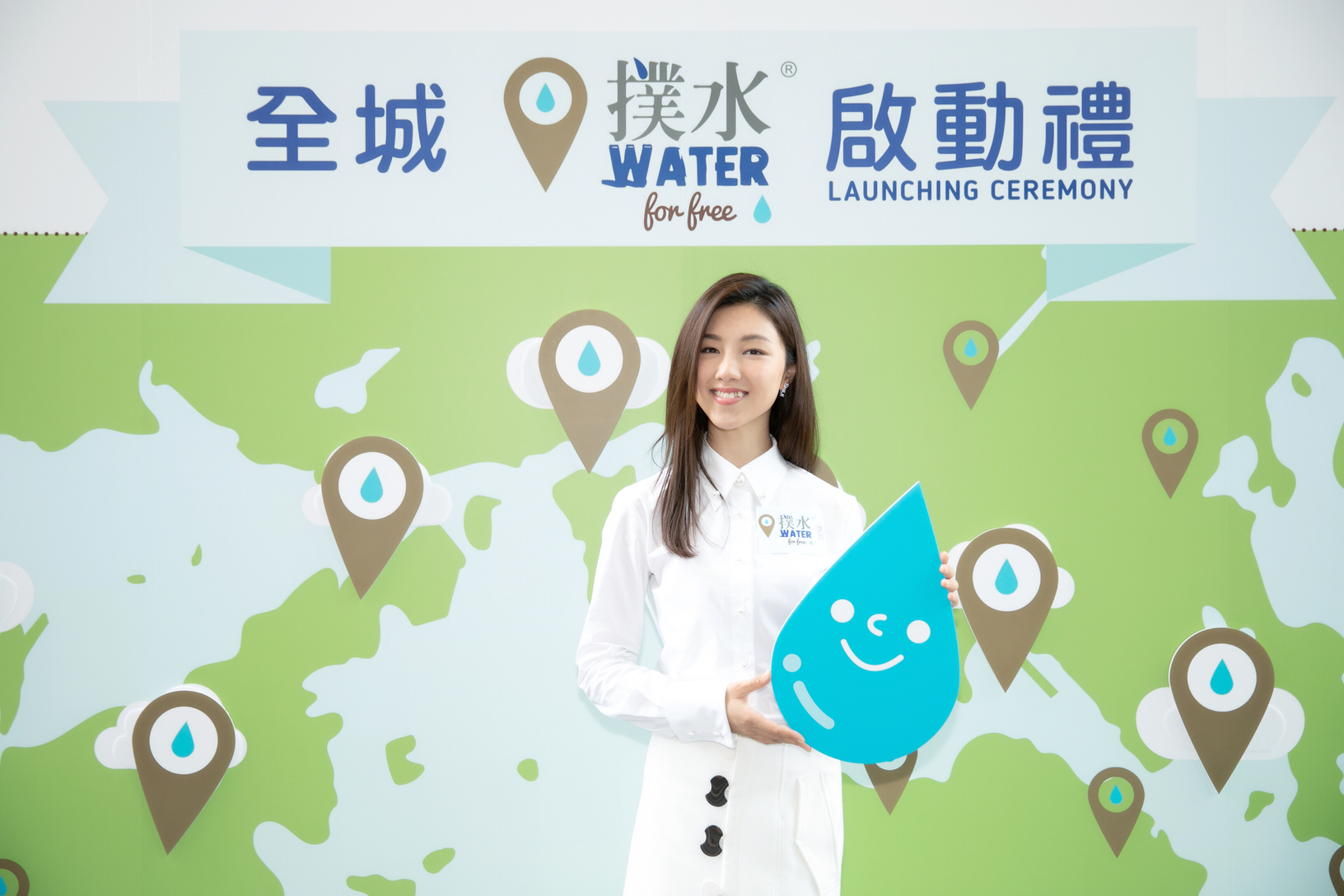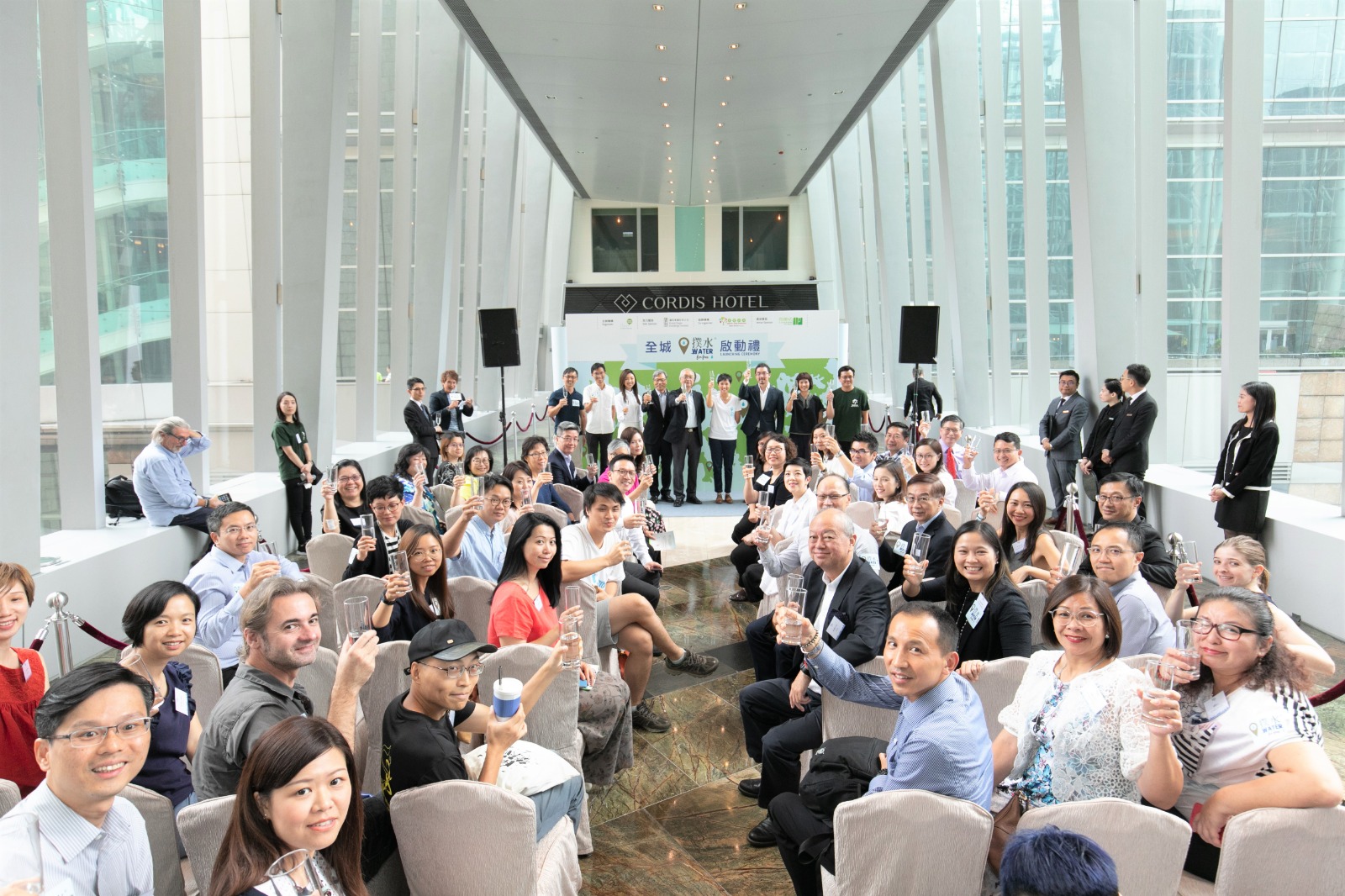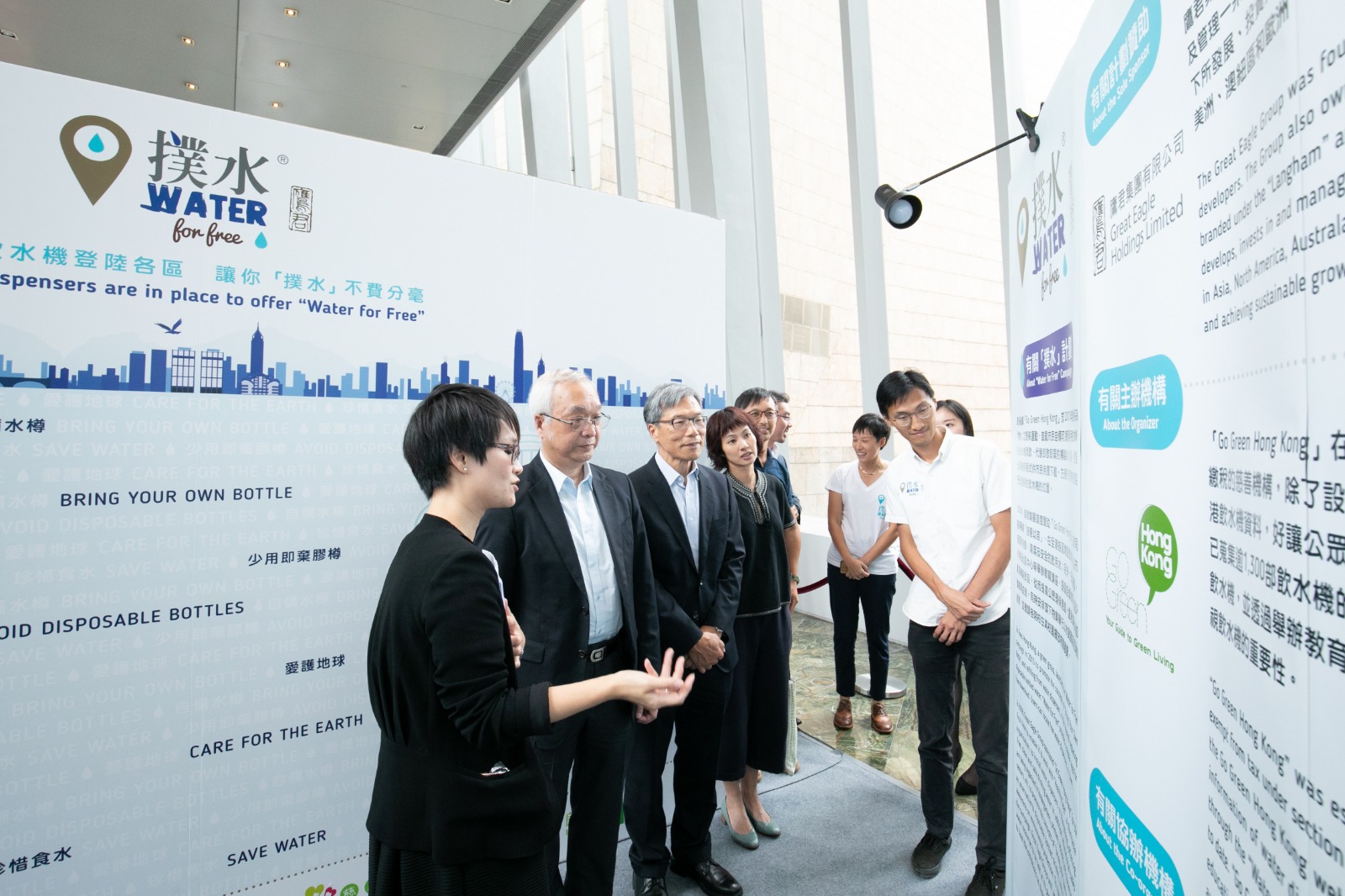 ---
© Copyright 2023 Lo Ying Shek Chi Wai Foundation All Rights Reserved.