Healthy Seed Garners the "Hong Kong's Most Outstanding Service Awards 2021: Excellence in Early Childhood Care and Development"
---
Congratulations! Healthy Seed has been honoured with the
Excellence in Early Childhood Care and Development Award at the Hong Kong's Most Outstanding Service Awards 2021 (HKMOS Awards)
as a recognition to its contribution in early childhood care and development, as well as its achievements in parent education.
Presented by CORPHUB, the HKMOS Awards aims to recognize the outstanding performance of organizations at different professional fields. The winners of HKMOS Awards are selected by professional industry leaders, various members of The Hong Kong General Chamber of Commerce and editorial professional.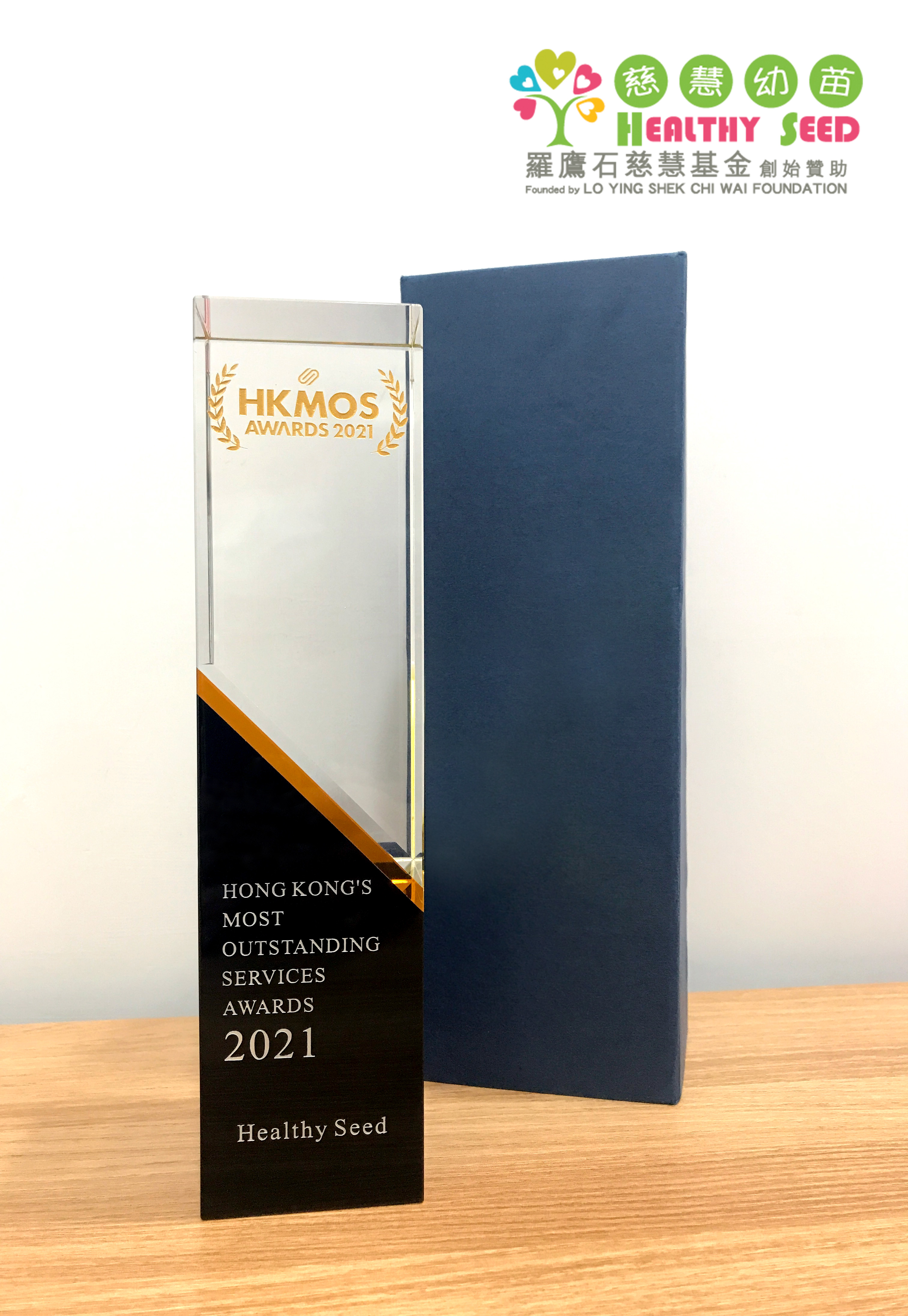 Healthy Seed, a charitable organization initiated and funded by the Lo Ying Shek Chi Wai Foundation in 2014, is dedicated to the provision of early childhood care and development services for children aged 0-6. Healthy Seed believes that instilling good attitudes and values into children can help create a pleasant social environment filled with positive energy. With this in mind, we strive to promote childhood care and development by providing practical information on its online resource platform and professional training courses about parenting education. As of 2020, Healthy Seed's services have reached over 400 institutions and its training courses have benefited over 37,000 recipients, including children, parents, social workers, educators and professionals alike.
---
© Copyright 2023 Lo Ying Shek Chi Wai Foundation All Rights Reserved.