Healthy Seed Initiates Parenting Workshop to Help Parents Develop Responsive Care Bonding with Newborn Babies
---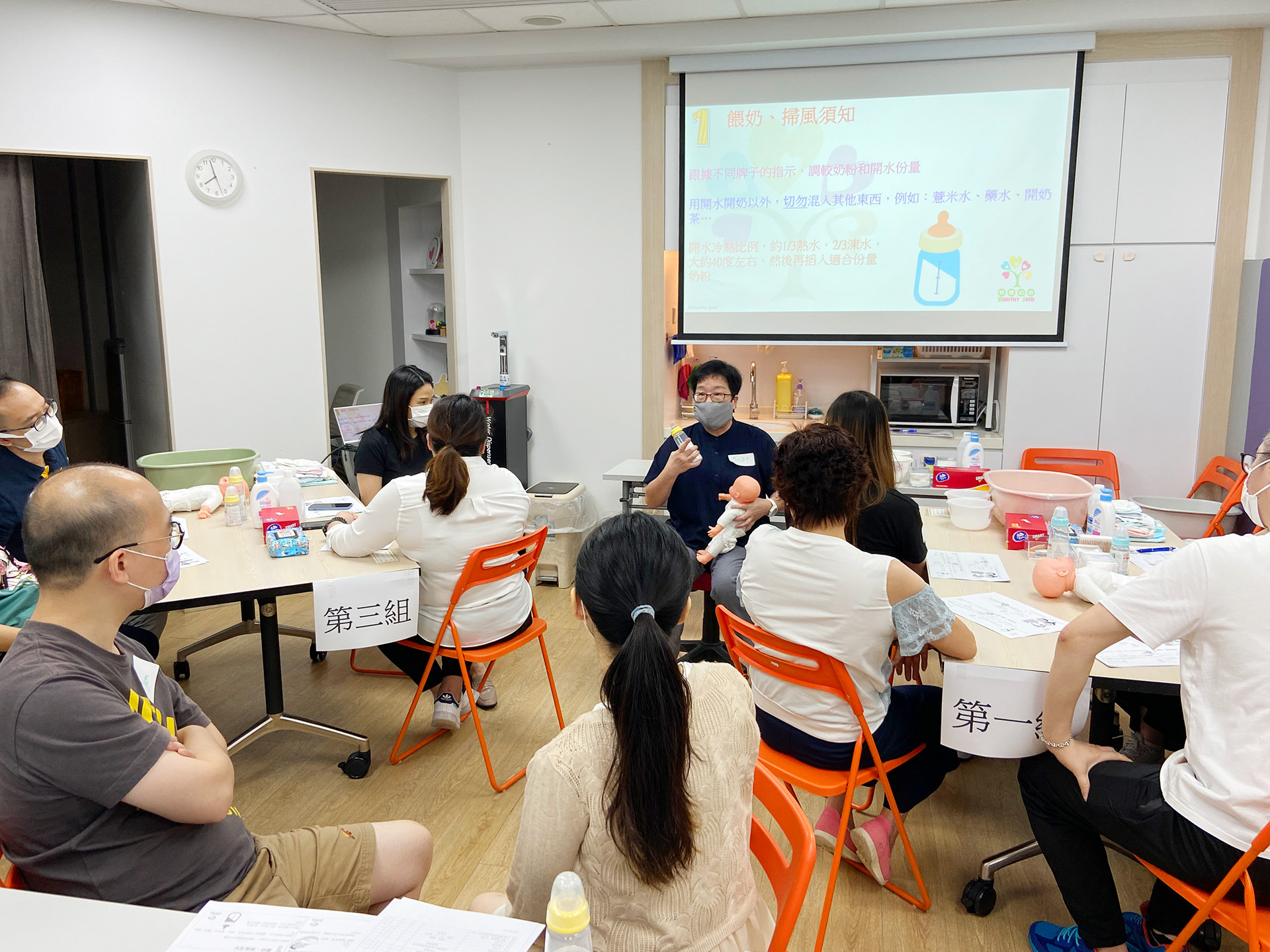 Healthy Seed strives to promote positive parenting skills and parenting information with an aim to enrich parents' child-raising knowledge, as well as guiding parents in unleashing children's potentials. Apart from conducting Hands-On Parent Empowerment-20® Program (HOPE-20®), Healthy Seed also addresses social needs constantly to fill the service gap in ECCD by launching new training programs to assist parents solving parenting issues properly.
A total of 13 participants, including parents and caregivers, attended Healthy Seed's new parenting workshop, "Practical Caring Skills for Newborn Baby", which was delivered by Jody Lee, the Education Officer (Registered Social Worker) of Healthy Seed, on 4th August 2021. Every participant was thrilled by having a chance to practise the skills under Jody's supervision individually. Also, the participants were able to enhance their interactive skills by showing their attention and affection to their newborn babies in order to establish a sense of security and enhance parent-child relationship since babyhood.
---
© Copyright 2023 Lo Ying Shek Chi Wai Foundation All Rights Reserved.