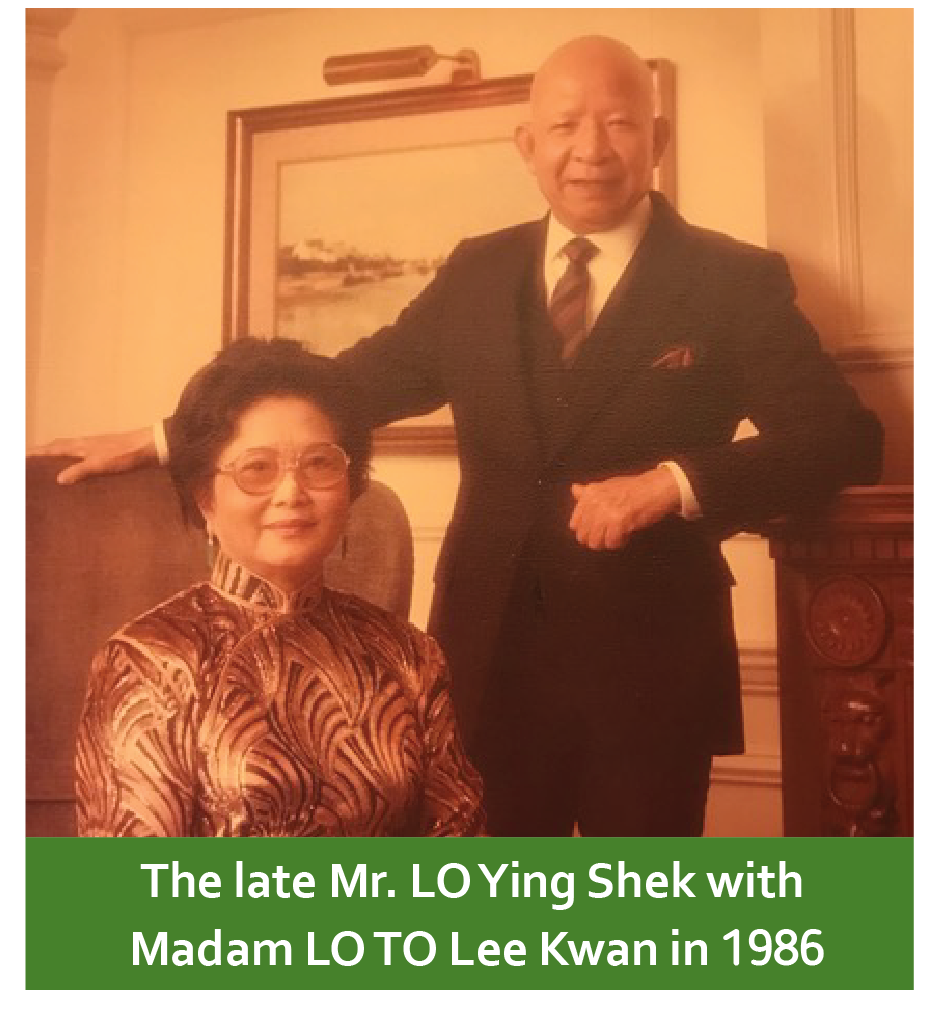 Lo Ying Shek Chi Wai Foundation (羅鷹石慈慧基金)(LYSCWF) is a charitable trust officially established in May 2010 according to the wishes of Mr. LO Ying Shek (1912-2006). As the founder of The Great Eagle Company, Limited since it was established in 1963, Mr. LO was one of the most respected businessmen in Hong Kong's real estate and investment sectors. The term Chi Wai (慈慧) in Chinese, decided by Mr. LO, implies "giving with kindness and brightness, a sentiment that remains to be the cornerstone of LYSCWF.

Mr. LO Ying Shek (1912 – 2006) was the founder of Great Eagle Holdings Limited (Great Eagle), which has developed into one of the largest real estate developers in Hong Kong since its establishment in 1963. The Group's headquarters is in Hong Kong with a strong presence in the development, investment and management of high-quality office space, shopping malls, residential and hotel properties across Hong Kong, Mainland China, Japan, North America, Australia and Europe. Dr. LO Ka Shui, Chairman and Managing Director of Great Eagle Holdings Limited, established the LYSCWF in 2010 to fulfill Mr. LO Ying Shek's wishes and he has been serving as a member of LYSCWF's Advisory Committee. As Chi Wai (慈慧) in Chinese denotes virtues of benevolence and wisdom, which later became the cornerstone of the Foundation. Such virtues, indeed, are in line with Mr. LO passionate devotion to charities besides his business achievements.
Mr. LO Ying Shek was born in 1913, whose paternal ancestry was traced to Puning City in Guangdong Province. At the age of 7, Mr. LO accompanied his father to Thailand to make a living in the textile industry. And he returned to Hong Kong with his wife Madam LO TO Lee Kwan in 1938. In the mid-1950s, Mr. LO embarked on his journey in the real estate market leveraging on his unique vision during a period of economic boom in Hong Kong.
In 1963, Mr. LO Ying Shek established The Great Eagle Company, Limited. The Chinese name of the company is pronounced as "Ying Kwan", which is derived from combining the names of the late Mr. LO Ying Shek and Madam LO TO Lee Kwan. Great Eagle has successfully developed into a top-tier real estate developer and became listed on the Hong Kong Stock Exchange in 1972.
Mr. LO Ying Shek was a reserved yet dedicated person who was committed to giving back to the society. Mr. LO and Madam LO had reached a consensus that a foundation would be set up for charitable causes. To fulfill the wishes of his parents, Dr. LO Ka Shui, Chairman and Managing Director of Great Eagle Holdings Limited, set up the LYSCWF in 2010. The Foundation aims to bring positive changes to children through education and instill valuable virtues into them, enabling them to pursue their dreams.
Our Foundation recognizes the importance of strong commitment to holistic child care in ensuring children's development into healthy and balanced adults. The early years of children (aged 0-6) are regarded as the most important period in the formation of their intelligence, characters and social behaviors. In view of this, our Foundation dedicates itself to the provision of Early Childhood Care and Development ("ECCD") services, which is one of our major objectives. The other objective is the provision of Healthcare and Environment services for children.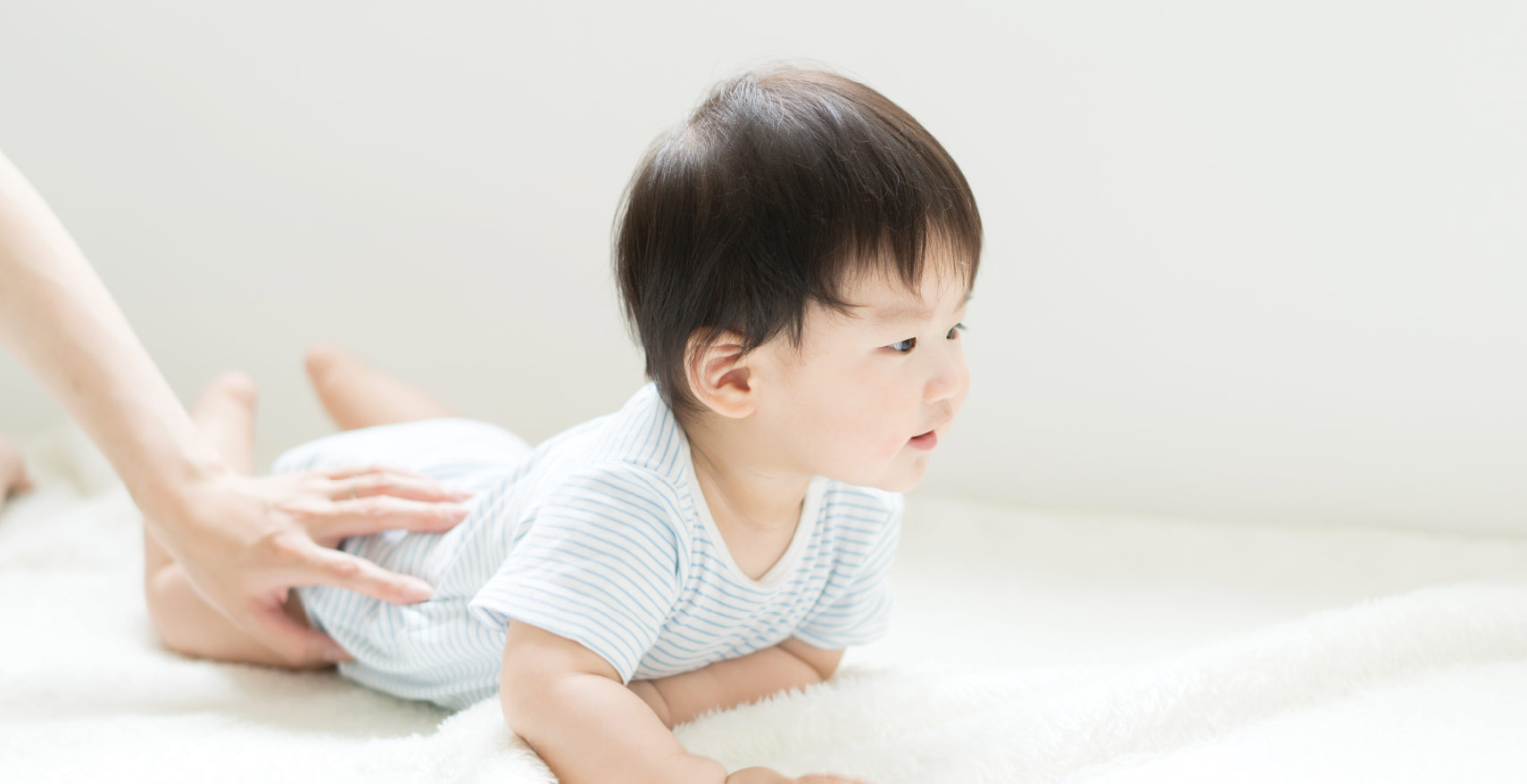 Early Childhood Care & Development
We are dedicated to educating the public about proper ways to nurture children through initiatives for the community, families and institutions. We promote positive parenting skills through our online resource platform and media programs, as well as parenting courses, seminars and talks.
Healthcare
We are dedicated to improving children's healthcare by taking effective measures in improving pregnancy outcomes, immunization rate, nutrition and sanitation; as well as reducing neonatal mortality and childhood mortality.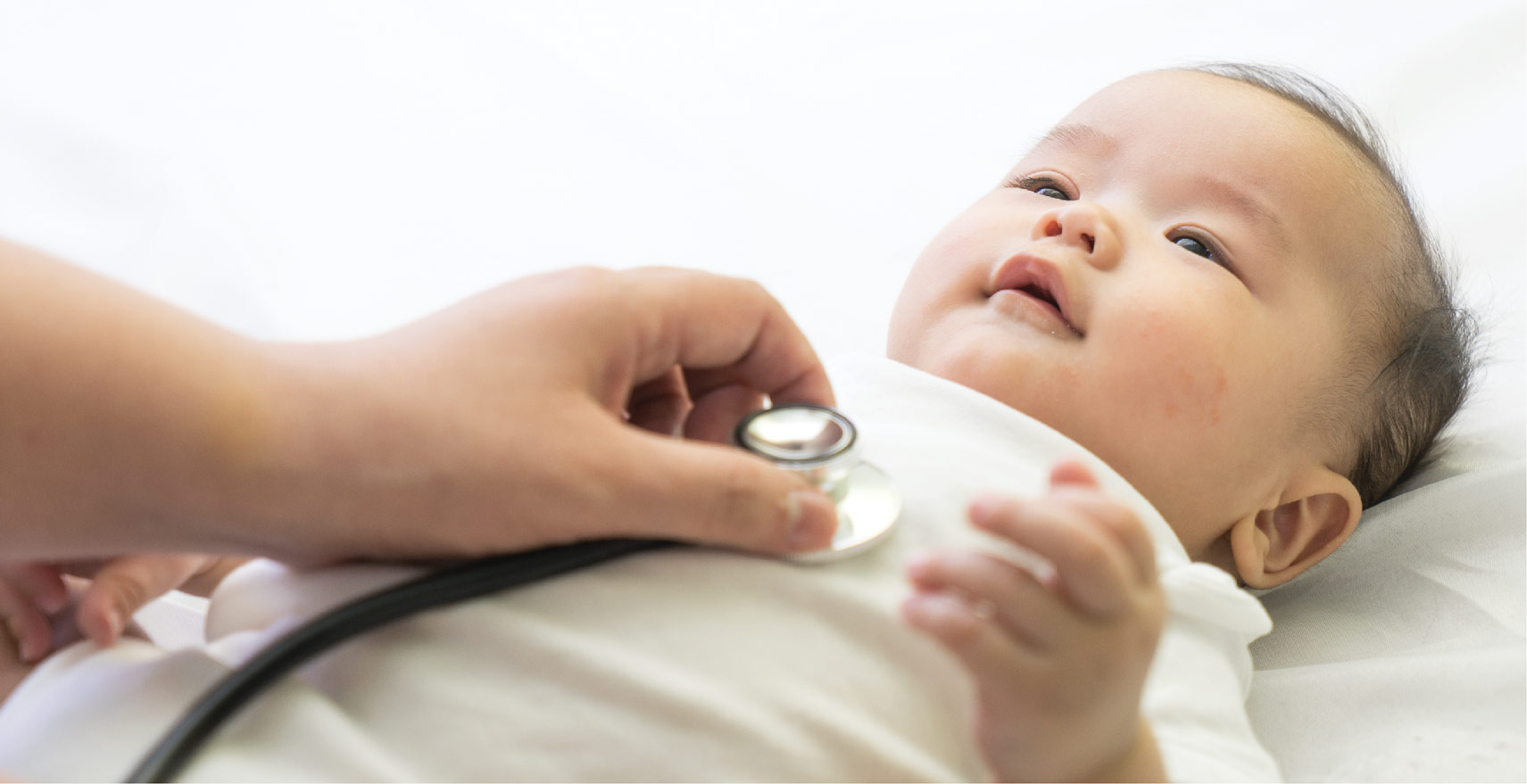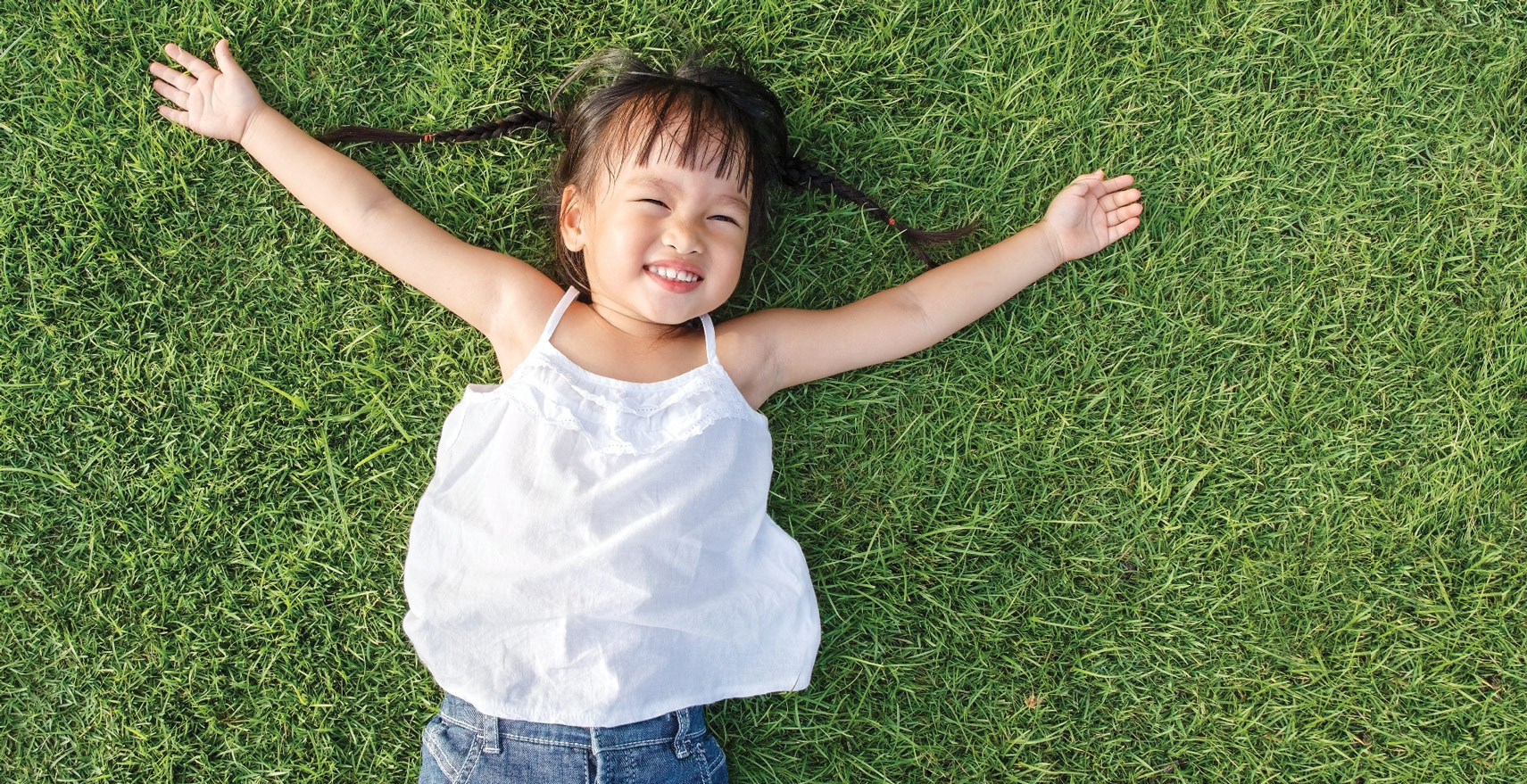 Environment
We aim to raise public awareness in environmental protection as environmental damage can be detrimental to everyone's well-being.
© Copyright 2023 Lo Ying Shek Chi Wai Foundation All Rights Reserved.