Healthy Seed Online Parenting Courses
---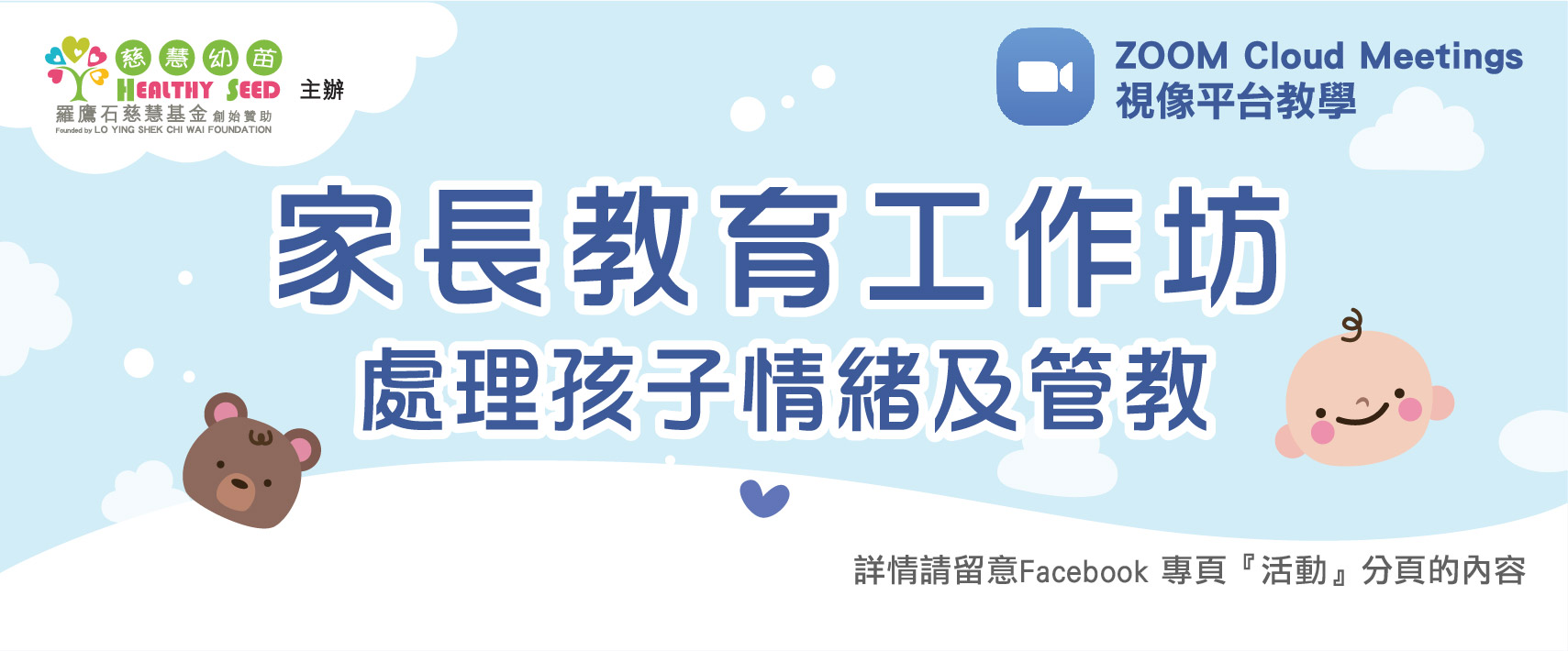 To safeguard the health and safety of instructors and participants, Healthy Seed suspended all face-to-face learning and started to conduct online courses, which allowed parents to learn positive and professional parenting knowledge, as well as improving their parenting skills at home.


In March 2020, Kaka Wong, the Education Officer (Registered Social Worker) of Healthy Seed, hosted two online workshops under the themes of "How Parents Can Help the Children During Study at Home" and "Handling Children's Emotion", successfully attracted a total of 30 parents to attend.
---
© Copyright 2021 Lo Ying Shek Chi Wai Foundation All Rights Reserved.