Facebook Live Chat 《親子互動直播室》
An interactive multi-media program, Facebook Live Chat《親子互動直播室》, has been launched since March 2019. Education Officers (Registered Social Workers) of Healthy Seed and Professionals are invited to share knowledge and give advice on positive parenting and healthcare. This real-time live chat allows them to answer questions raised by the parents and Facebook fans of "Healthy Seed Parenting" instantly, which engages parents to connect with them closer.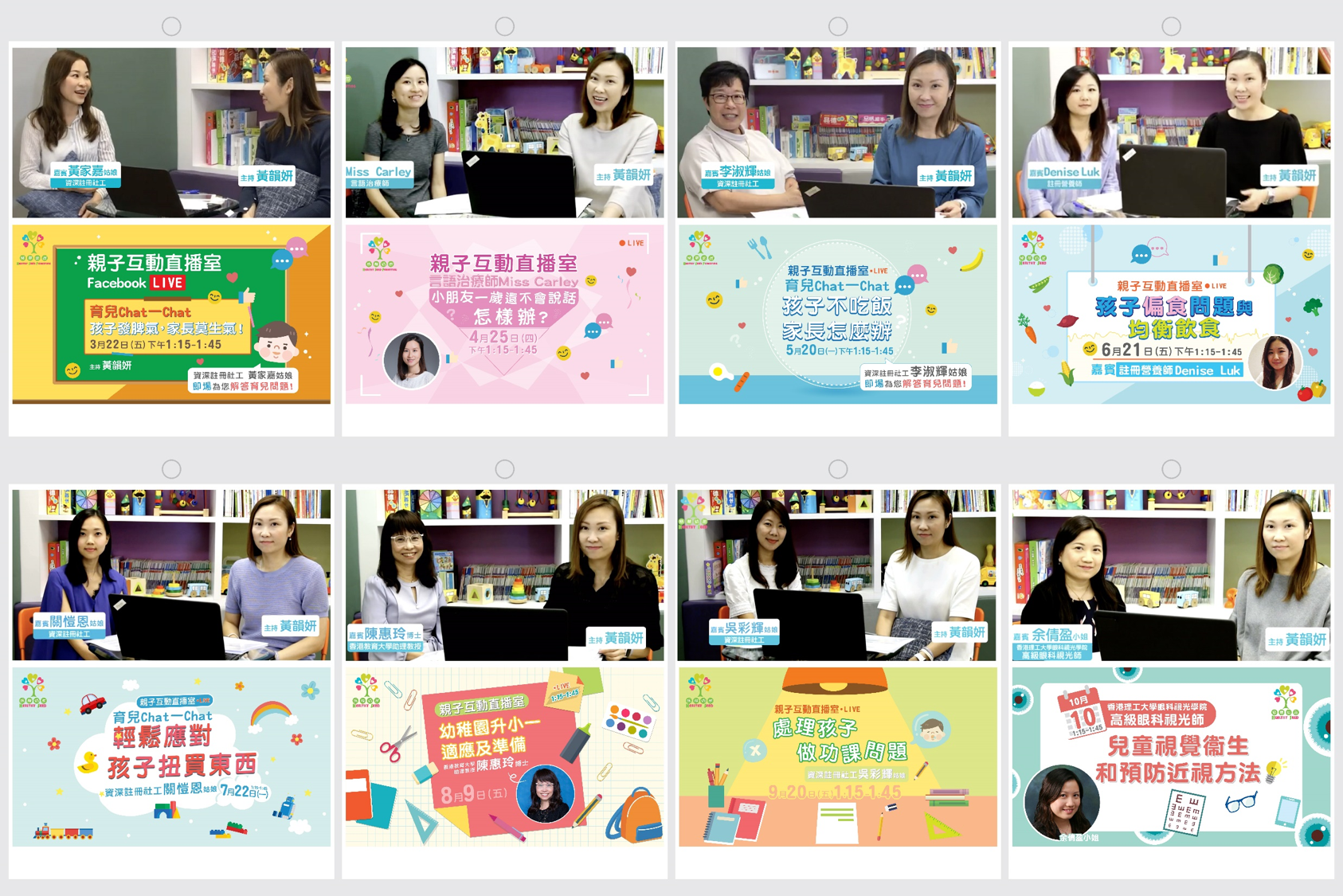 © Copyright 2023 Lo Ying Shek Chi Wai Foundation All Rights Reserved.